Speaking about travelling to other places, Airbnb stands an important part when it comes to stay overnight in some places. However somewhere in Johor Bahru, there is a home stay that was known for its concept, a dense forest. 
Discovered in Airbnb, Midori Concept Home Stay is located in Midori Green Apartment, managed by Midori Concept Hotel Johor Bahru which is just walking distance away from it. Now let's take a look with the inside and know why it is one of the most visited home stay in Johor Bahru!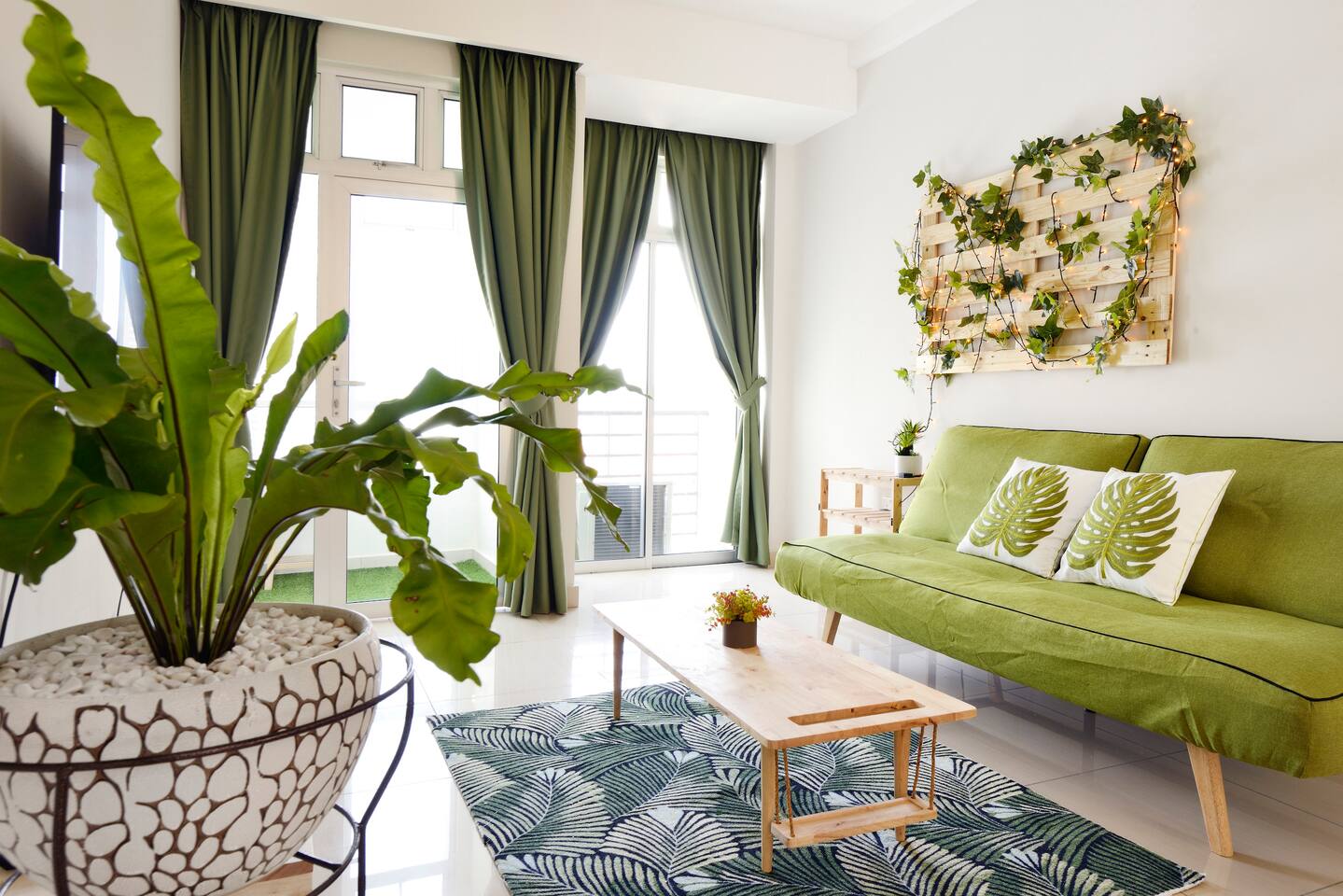 FANCY Wood Pallet Hanging Rack
Green has always been a lovely colour if we know how to utilise it, hence Midori made it fresh and lively that makes everyone wants to stay there forever! Myriad of green colours fabrics and decorations were combined with the natural colour of solid rubber wood furniture, the bare face of natural was quietly reveal in here and this look like a space that tranquility was the only thing left in there.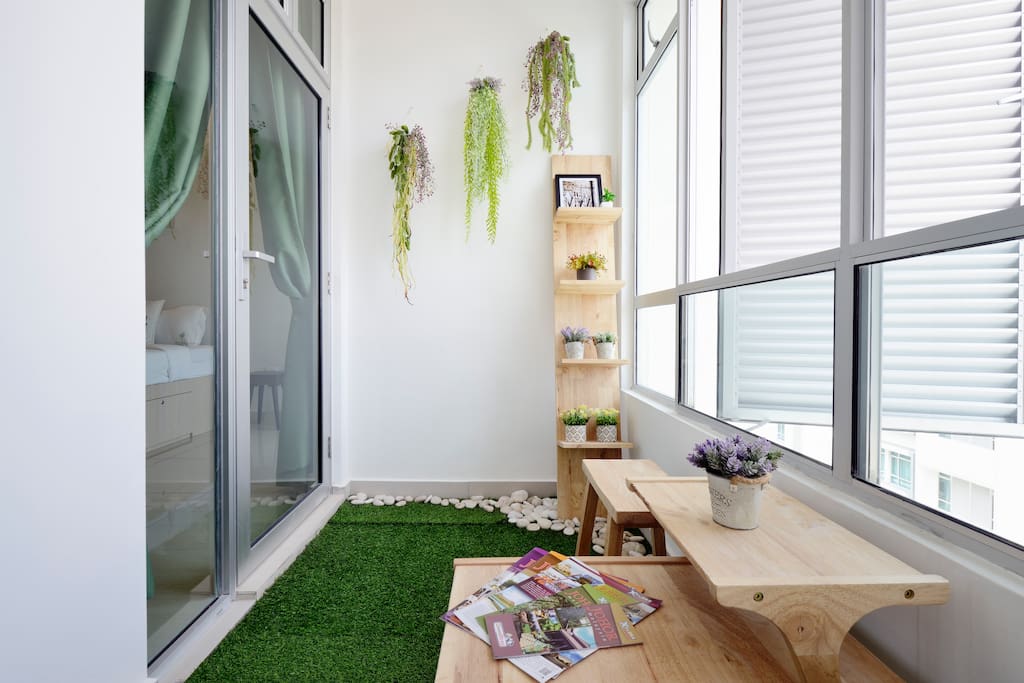 BEANSTALK Ladder Shelf, OLYMPIA Saddle Tool & LARSEN 2 Tier Functional Table 
Labeled as a home stay with clean and comfortable environment, Midori puts effort in almost every detail to make it feel more like a home to everyone, even spots that visitors may have ignored, like balcony or bathrooms, are all meticulously decorated to make it worth more than it costs.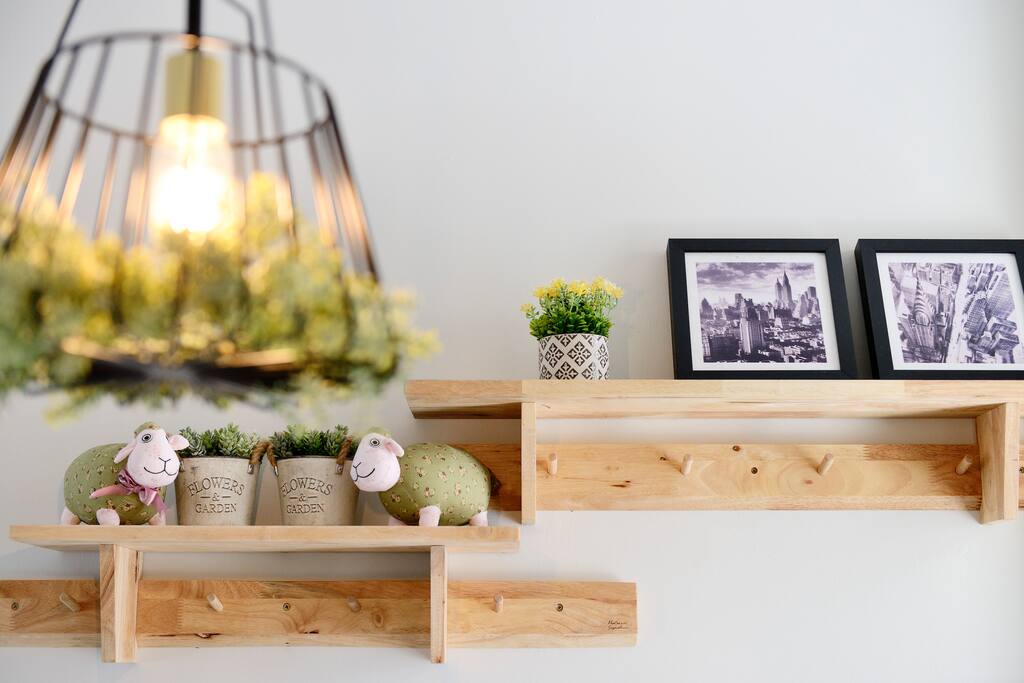 FANCY Wall Series - FANCY Open Shelf 600 & 900 Set
Instead of placing permanent nails in the wall, Midory Concept Homestay tried something sustainable with Natural Signature's FANCY Wall Series! It saves up spaces, easy to clean, and most importantly, most of the items listed in FANCY Wall Series are applicable to the wooden bars behind.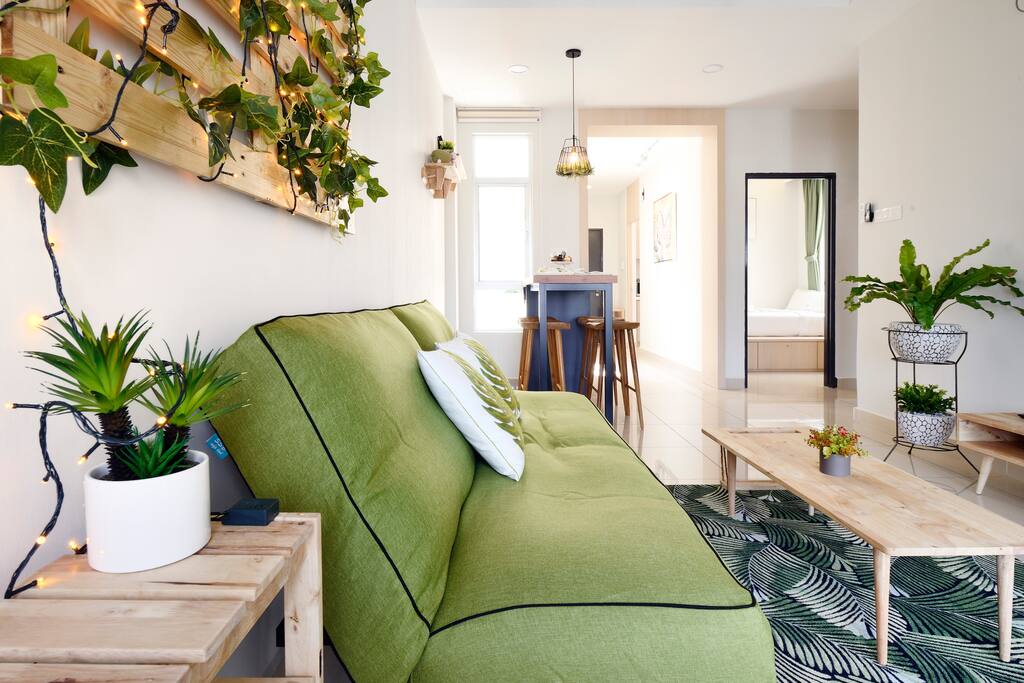 Wooden furnitures are known for their unique patterns and colour, and their combination with fabric furnitures will always result in the most satisfying way. If you're a fan of natural living homestyle, consider adding some plants will definitely brighten up the entire atmosphere!

[JJE, Curator]